When it comes to modern cricket, one name that shines brightly is Babar Azam. Hailing from Lahore, Pakistan, Babar Azam has become a force to be reckoned with in the world of cricket. His journey from a young boy with big dreams to one of the top batsmen in the world is nothing short of inspiring.
Babar Azam was born on October 15, 1994, in Lahore, Pakistan. From a very young age, he showed tremendous talent and passion for the game of cricket. He started playing cricket at the age of 5 and soon caught the attention of his coaches and peers with his exceptional batting skills.
At the age of 16, Babar Azam made his debut for the Pakistan Under-19 team. He quickly made a name for himself with his consistent performances and elegant strokeplay. His ability to read the game and play according to the situation set him apart from his contemporaries.
In 2015, Babar Azam made his international debut for the Pakistan national cricket team in a T20 match against Zimbabwe. He made an immediate impact, scoring an unbeaten half-century in his debut innings. This performance earned him the title of the fastest player to score 1,000 runs in T20 internationals.
Since then, Babar Azam has gone from strength to strength. He has become a vital cog in the Pakistani batting lineup and has consistently delivered match-winning performances. His ability to adapt to different formats of the game, whether it be Test cricket, One Day Internationals (ODIs), or T20s, is a testament to his versatility as a batsman.
Babar Azam's technique and style of play have often been compared to the great Virat Kohli. Like Kohli, Babar exhibits a calm and composed demeanor at the crease, combined with an insatiable hunger for runs. His cover drives and flick shots have become a trademark of his batting.
Off the field, Babar Azam is known for his humility and down-to-earth nature. Despite achieving great success at such a young age, he remains grounded and focused on improving his game. He credits his family and coaches for instilling in him the values of hard work and dedication.
Babar Azam's rise to stardom has not been without its fair share of challenges. He has faced criticism and doubts from skeptics who questioned his ability to perform consistently. However, each time he has responded with his bat, silencing his critics and proving his worth.
With several records already to his name, Babar Azam continues to break barriers and reach new heights in his career. He became the fastest player to score 1,000, 2,000, 3,000, 4,000, and 5,000 runs in ODIs, surpassing the likes of legends such as Viv Richards and Hashim Amla.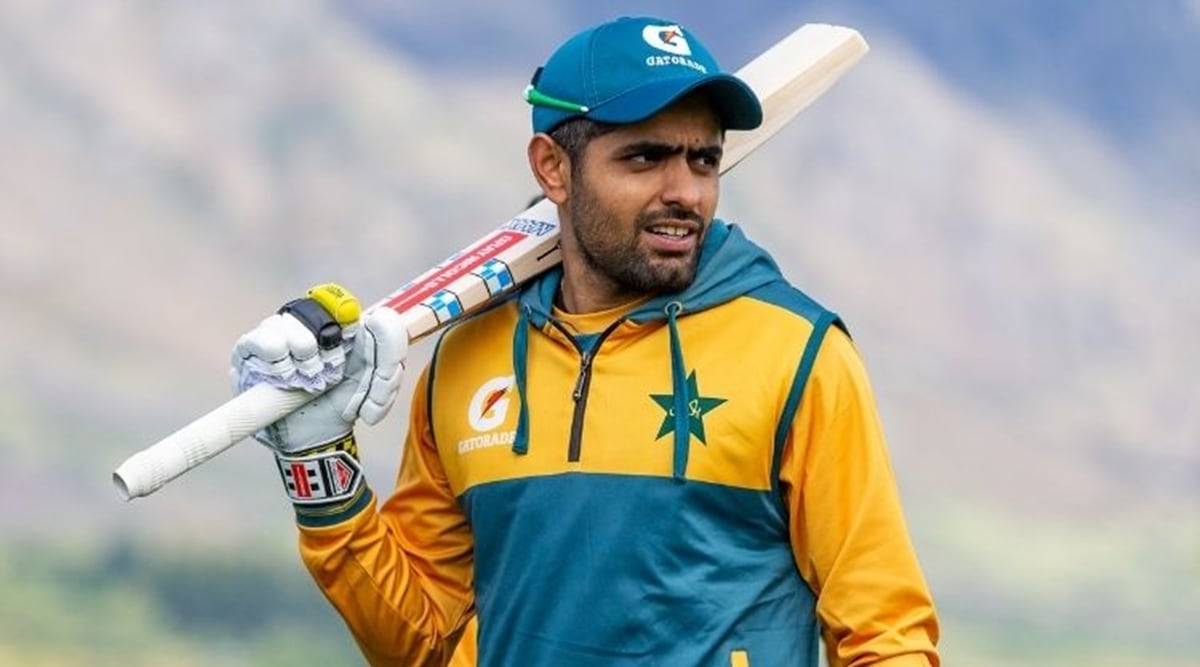 As Babar Azam continues to excel on the cricket field, his impact off the field is equally significant. He serves as an inspiration to countless young cricketers around the world, showing them that with hard work, determination, and a never-give-up attitude, dreams can indeed come true.
Highlights of Babar Azam's Cricket Career:
International Debut: Babar Azam made his debut for Pakistan in the T20 International (T20I) match against Zimbabwe in May 2015. He made his One Day International (ODI) and Test match debuts in 2015 and 2016 respectively.
Captain: Babar Azam was appointed as the captain of the Pakistan National Cricket Team in all formats (T20Is, ODIs and Test Matches) in 2019. Under his leadership, Pakistan achieved some success.
Batting Record: Babar Azam has been one of Pakistan's most successful captains in all formats of the game. He is known for his ability to play hard and create strikes depending on the situation. There are hundreds and fifties in ODIs and T20Is.
T20 League: Apart from representing Pakistan, Babar Azam has also played in many T20 leagues around the world, including the Pakistan Super League (PSL) and Big Bash League (BBL). He became an important part of the team in these teams.
Awards and accolades: Babar Azam received many awards and accolades for his batting performance. He is rated as one of the best T20I batsmen and ODI batsmen in the world and is ranked in international cricket.
Babar Azam is often compared to other great cricketers like Virat Kohli and Joe Root for his consistency and versatility in different types of games. He is seen as a key figure in the future of Pakistan cricket and is expected to continue to play a vital role for his team and the sport as a whole. Please note that the information I have is as of September 2021 and Babar Azam's career may have developed since then.